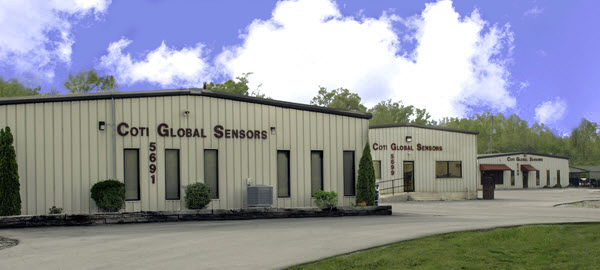 Coti Global Sensors, Mfg., is a premier worldwide manufacturer of Load Cells, Tank Weighing Assemblies, Floor Scales and weighing equipment accessories. Our corporate distribution office is located in Harvest, AL, and our state of the art manufacturing facility is located in Ningbo, China.
Coti Global Sensors, Mfg., an ISO 9001:2015 QMS certified company offers one of the largest selections of load cells available from any manufacturer. Product certifications for load cells include: NTEP, OIML and Factory Mutual Approval. Other product certifications include: NTEP Approved Floor Scales, Factory Mutual Approved Junction Boxes and UBC Seismic Approved Weighing Assemblies.
Our weighing equipment can be found in companies all over the world and in almost every industry. The majority of our products serve the medical, agricultural, transportation, manufacturing, packaging and processing industries.
At Coti Global Sensors, we specialize in customer service. Regardless of the company, industry, order size, or hard-to-find product you need, we are here to help you.
Contact us today to learn more about our product offerings and service.